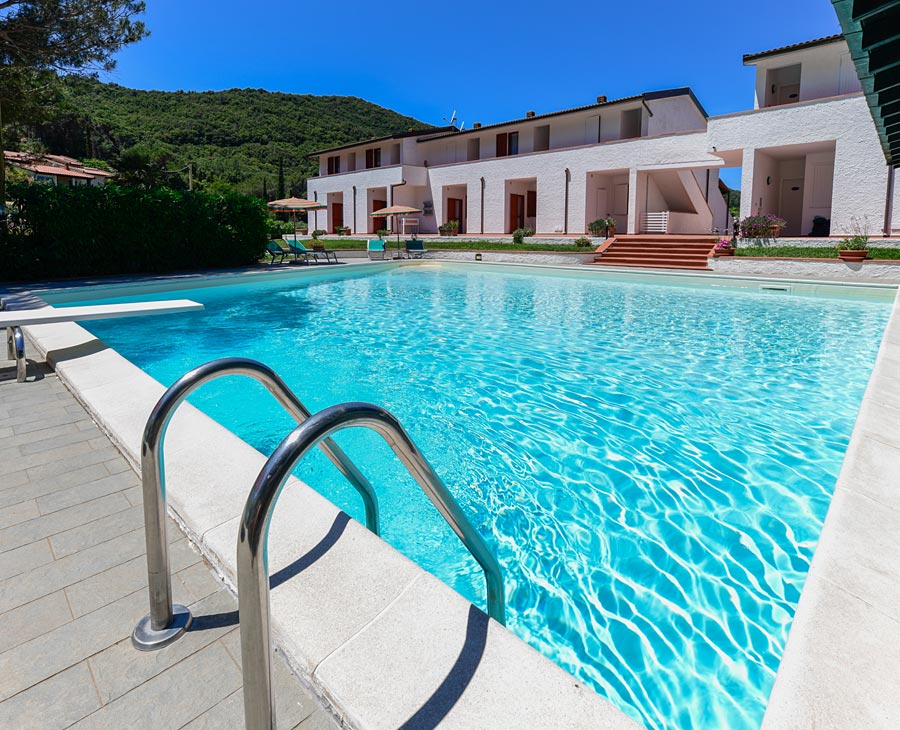 Pool, Bar & Tennis
The property has two tennis courts with a view of the park and the sea, recently renovated in blue and green mateco. In addition to playing or taking lessons, tennis enthusiasts can rent rackets and balls and any other equipment.

The resort also has a large swimming pool and sunbathing area with deck chairs and sun loungers freely available to our guests to enjoy a day of relaxation, alternating the warm sun with a cool dip in the pool.

Furthermore, our valued guests can wake up to a lovely breakfast at the Mapango Bar or stop by for an aperitif or a snack directly at the pool.